AT&T Customer Journey
(2020)
Web, Video
Laptop Journey Map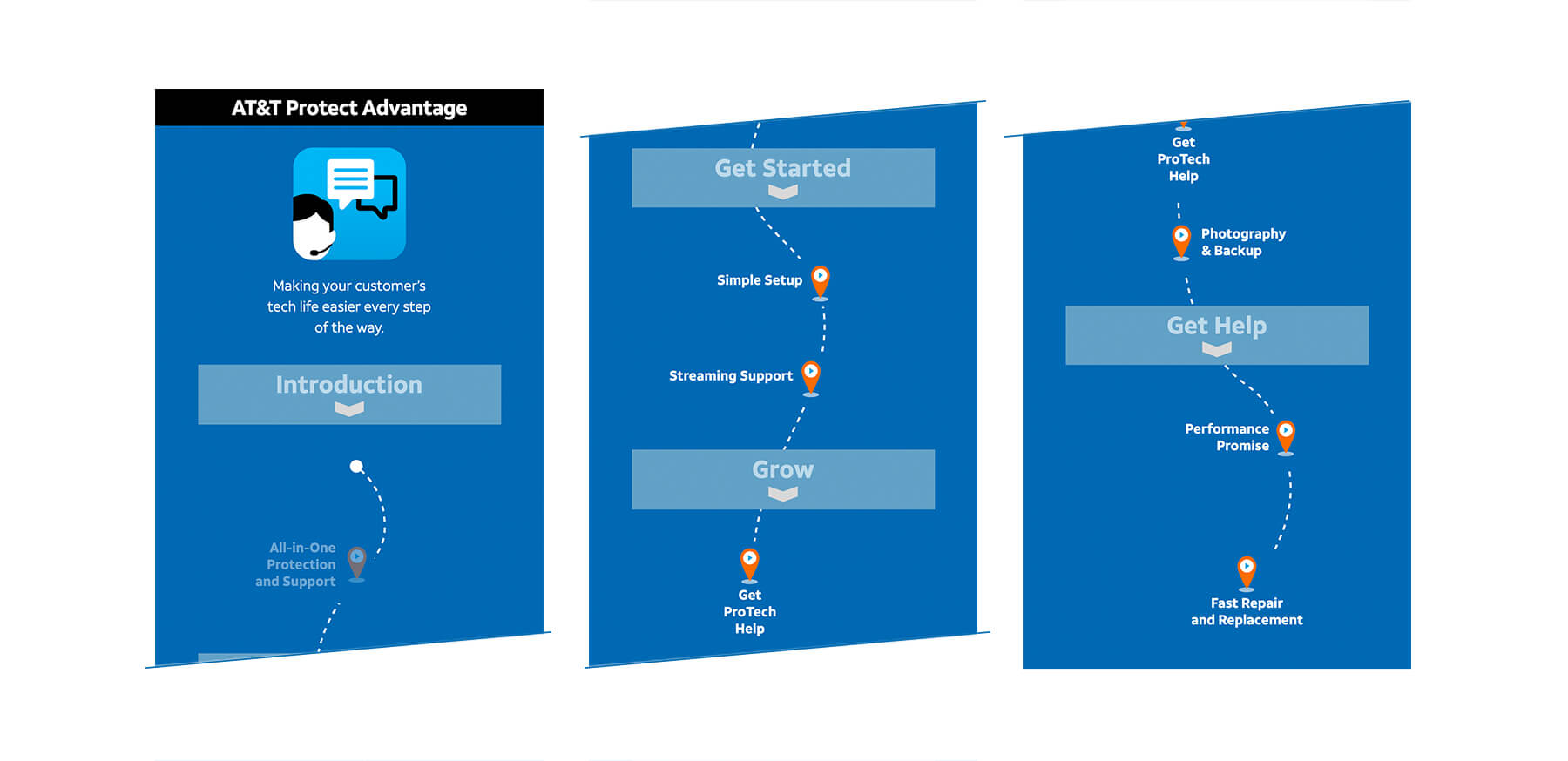 Mobile Journey Map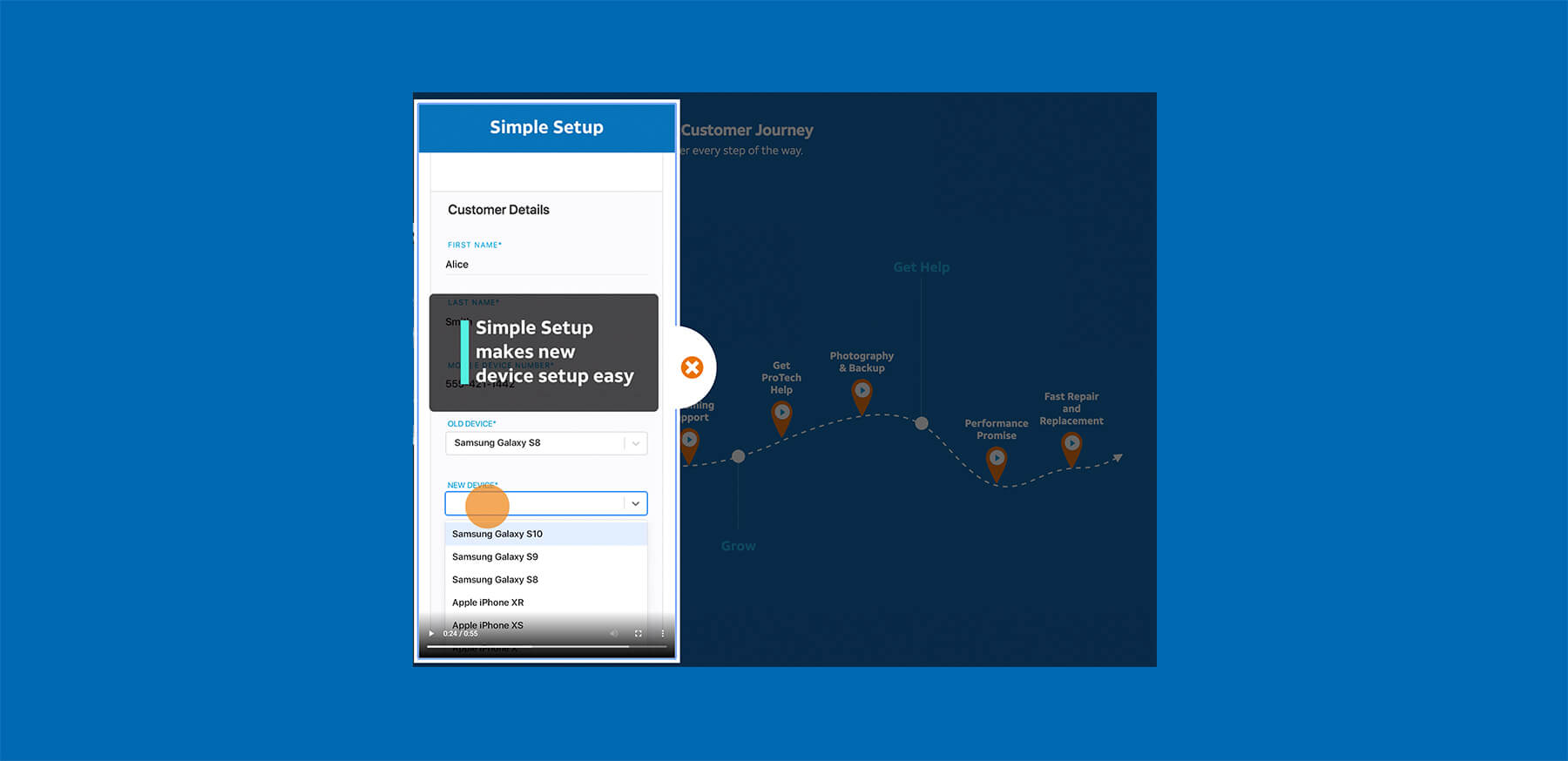 Content Pops Up Over Map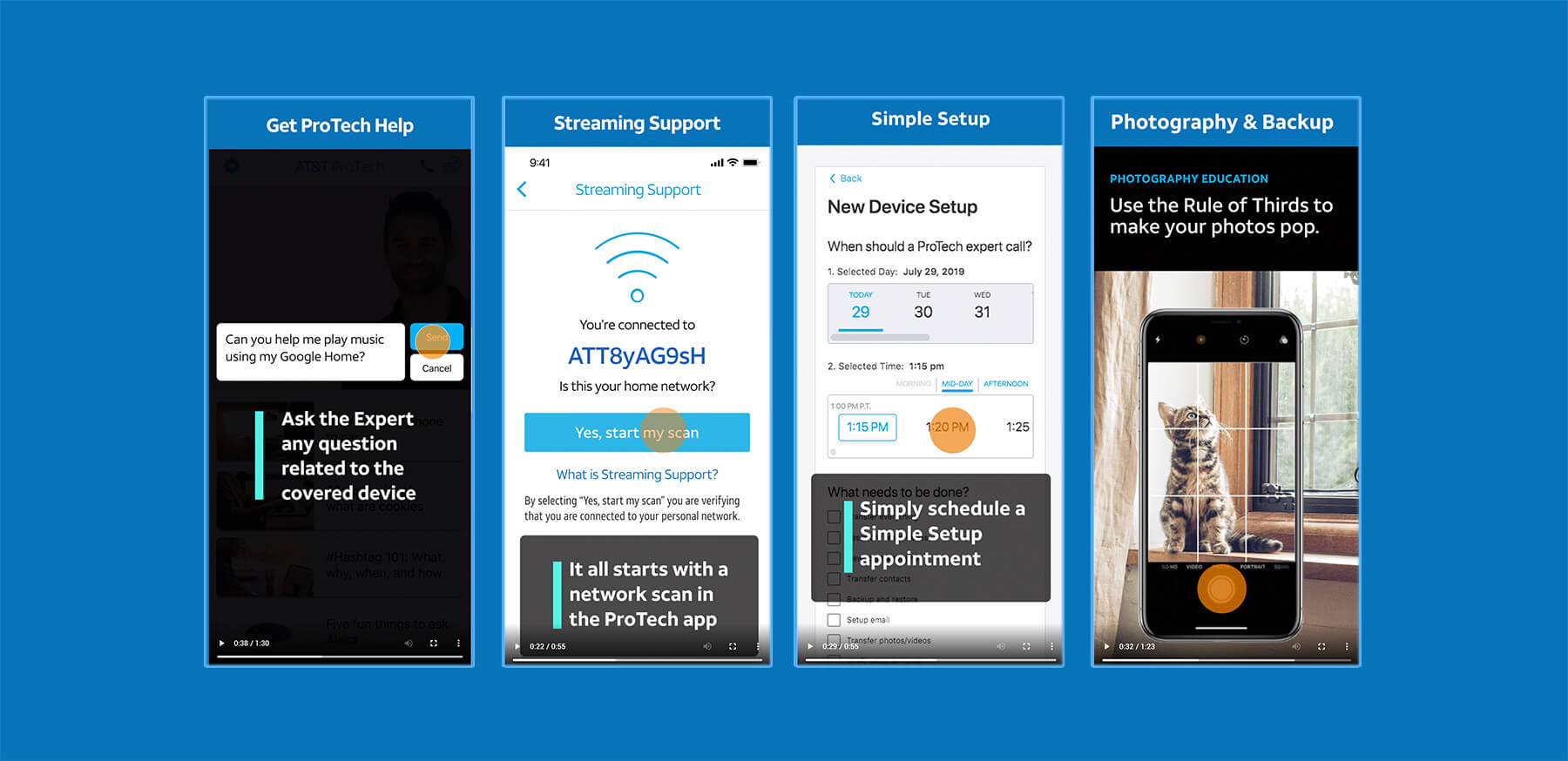 Instructive Content
We are always looking for new ways to explain to store reps what our product is. Those reps are the ones that sell the plan in-store, so if they don't understand it we are in trouble.
Web Project with a Big Video Component
So we turned to a new approach using a series of videos to show how our service helps people along the customer journey. Each video focuses on a different aspect of the service and educates the store reps on how they can position it differently to different customers.
We wanted to make sure this was accessible to all reps, so we decided it needed to be a website. And it also needed to be optimized for mobile, desktop and tablet because each store and rep relied on a variety of mediums to get their information.
Pushing My Development Capabilities
The website was initially built by the frontend developer on my team. I had also stepped in and continued to iterate on the page when that developer left the company. It was a challenge to get the meandering "journey" vibe to work at different breakpoints, but I think it ended up looking pretty good.
Of the 7 completed videos, I storyboarded and produced 5 of them. Another member on my team worked on the other ones. And although it may seem strange that none of these videos has a VO track, it makes sense of you consider the store environment. On the store floor it's often too noisy to be able to hear something like this and it works better to allow the rep to talk through the details.
It also marked the first time I used Premiere. I was getting pretty comfortable in AE, but it was not a good tool to connect all the pieces together. After an initial rough time, I learned to play to the strengths of Premiere.
---
Go Back
---