Pseudo Networks
(2000)
Interactive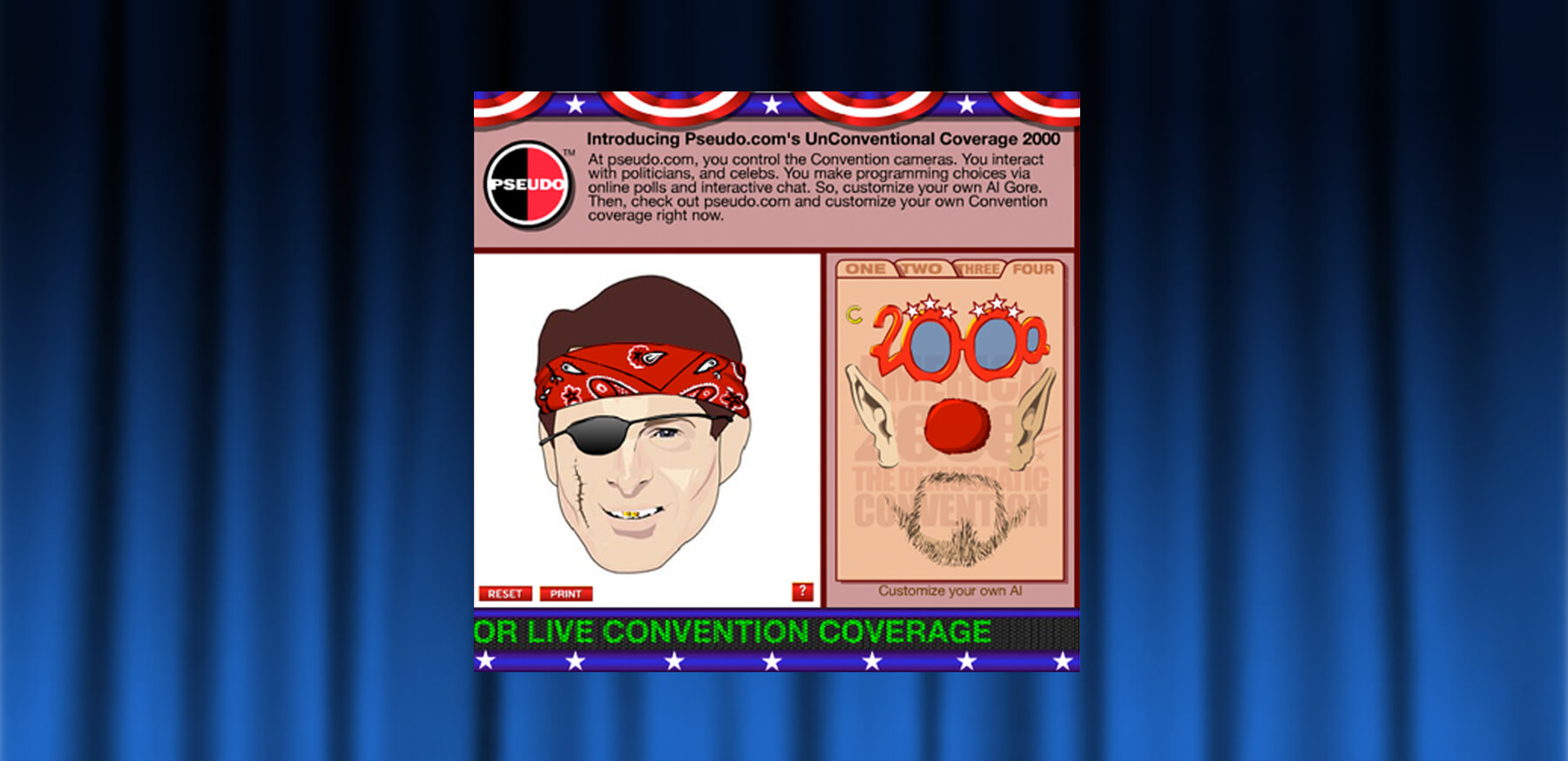 DNC Convention Version
RNC Convention Version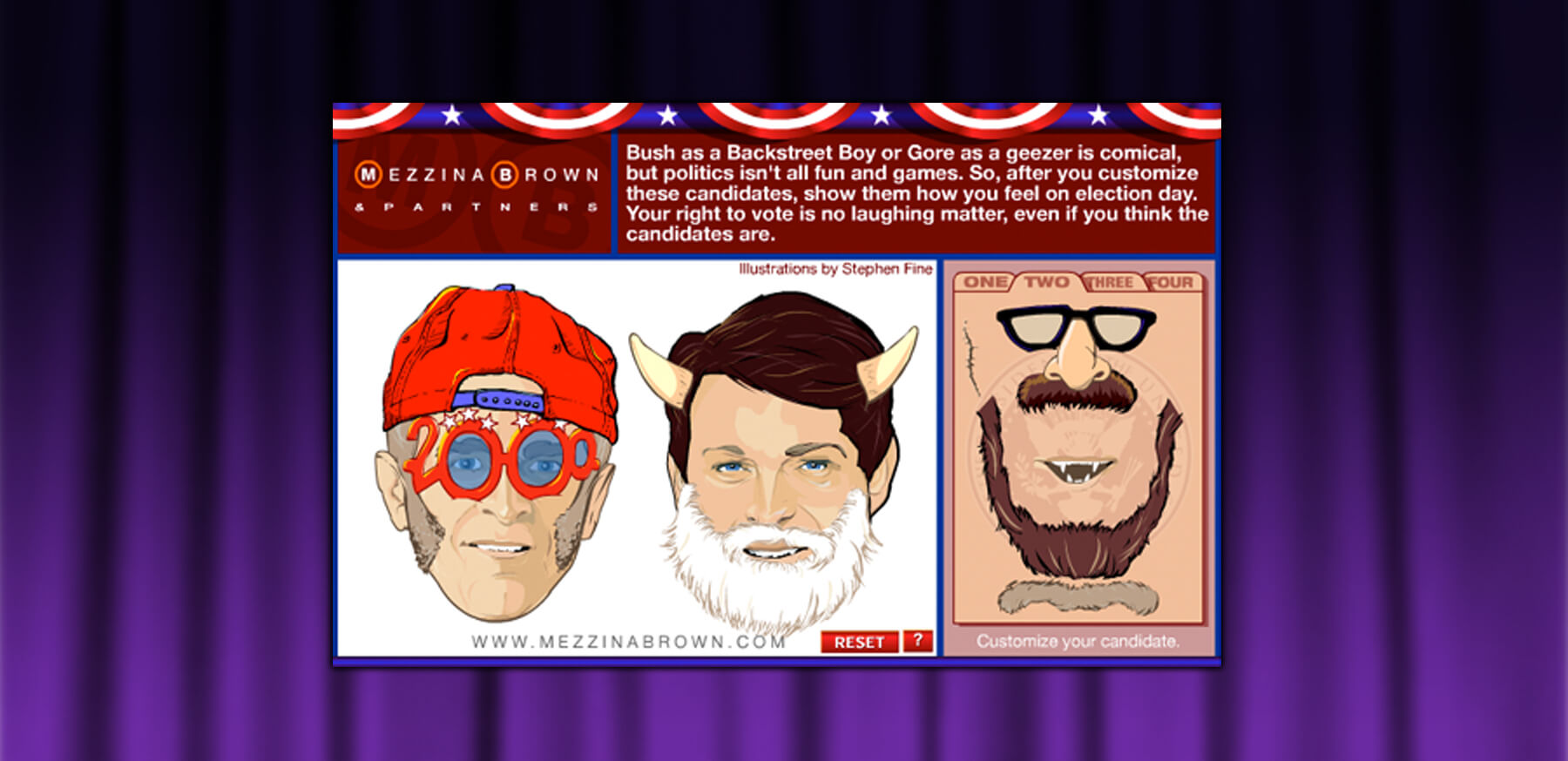 Both Candidates for an Agency Promotion
Pseudo Networks was an ambitious company with a dream in 2000 to be the first online TV network. They called the agency I worked at in the spring of 2000 for help creating online marketing around their coverage of the Presidential Elections that year. They had secured booths at both the Democratic and Republican Conventions and wanted to make the most of the opportunity.
Digital Colorforms
We came up with the tagline "Unconventional Campaign" and as part of the campaign created a "dress up the candidates" Flash piece that allowed users to adorn their favorite candidates with nose rings. Kind of like a digital version of the old Colorforms game for kids. You could add Spock ears, gold teeth, handlebar mustache and all kinds of good stuff to the candidates to customize their look.
It was my trial by fire moment -- the first big Flash project I was assigned to. And there was no one else at the agency who knew Flash at the time. I was working without a net. I spent a lot of off-hours looking through sample files and tutorials trying to find all of the elements needed to bring this concept to life.
Putting it All Together
Once I got the hang of it, the programming ended up being pretty simple and compact. It used a straightforward z-indexing function to make sure nothing got stuck behind a tab and that whatever was clicked on rose to the highest level.
The agency later used the guts of the piece for a get out the vote self-promotion.
---
Go Back