Mmmmm... peanut butter.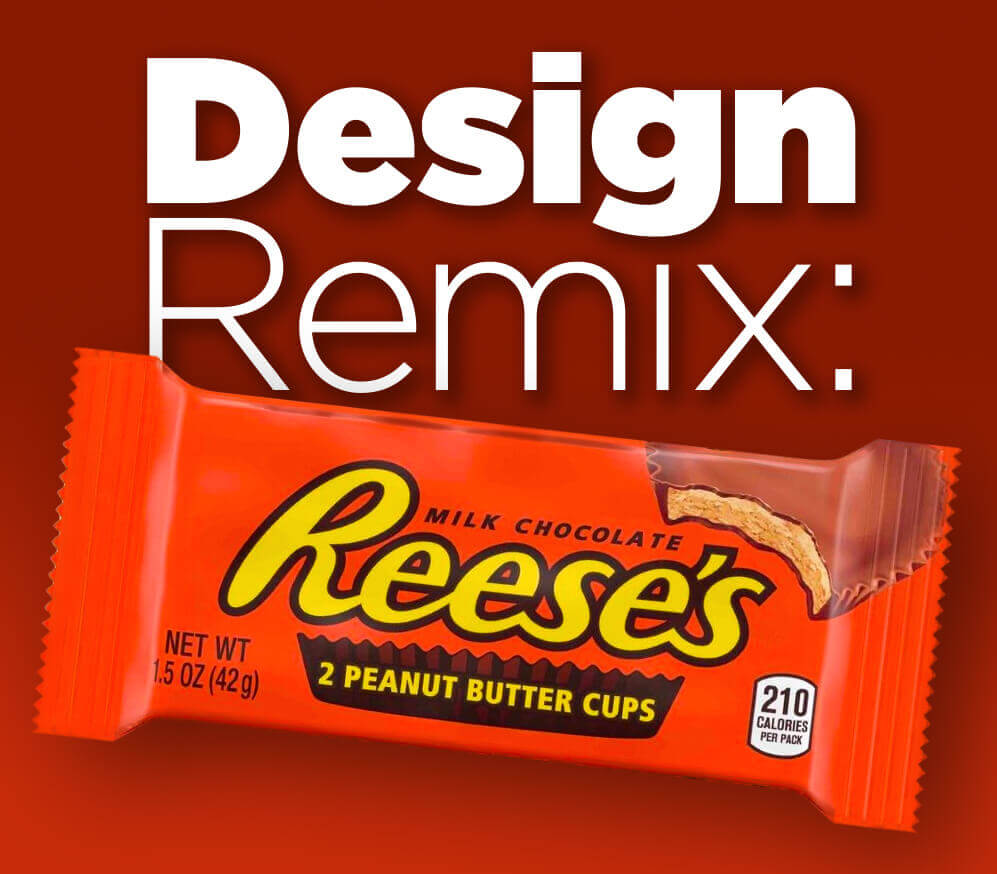 I'm a big fan of Reese's Peanut Butter Cups (RPBC). So when I went to visit their website on a whim, I noticed that is was just a shopping experience. I was expecting a celebration of chocolate & peanut butter. So I thought I'd take a stab at what the site would look like if a super-fan were in charge...
DISCLAIMER:
I'm not here to trash anyone's design work. This is an unsolicited design exercise meant to answer the question "what would I have done if I was leading the project?". There's no right or wrong... just my two shiny pennies. OK, let's go!
Let's go through section by section and I'll show you the current design and then my updates:
Hero Section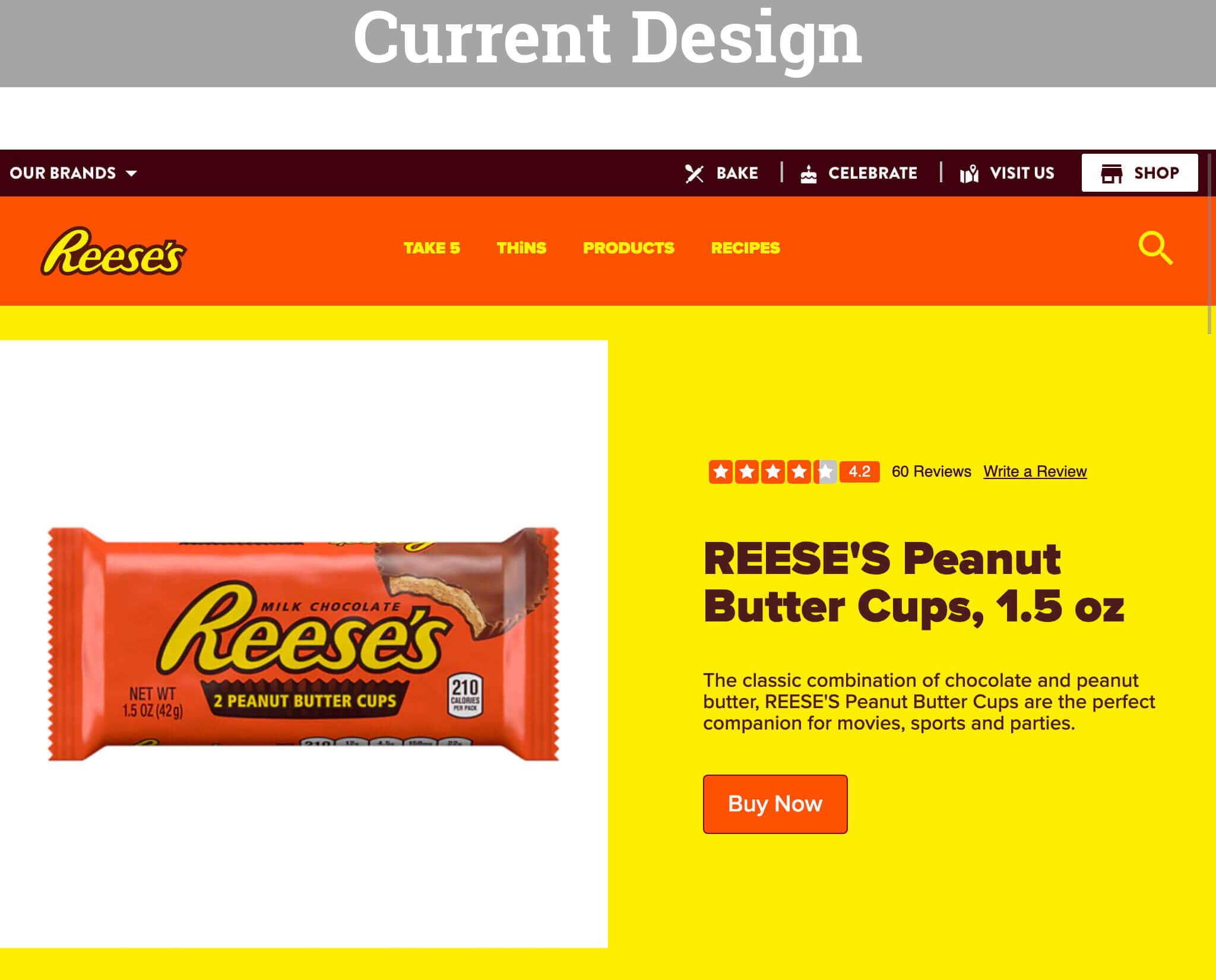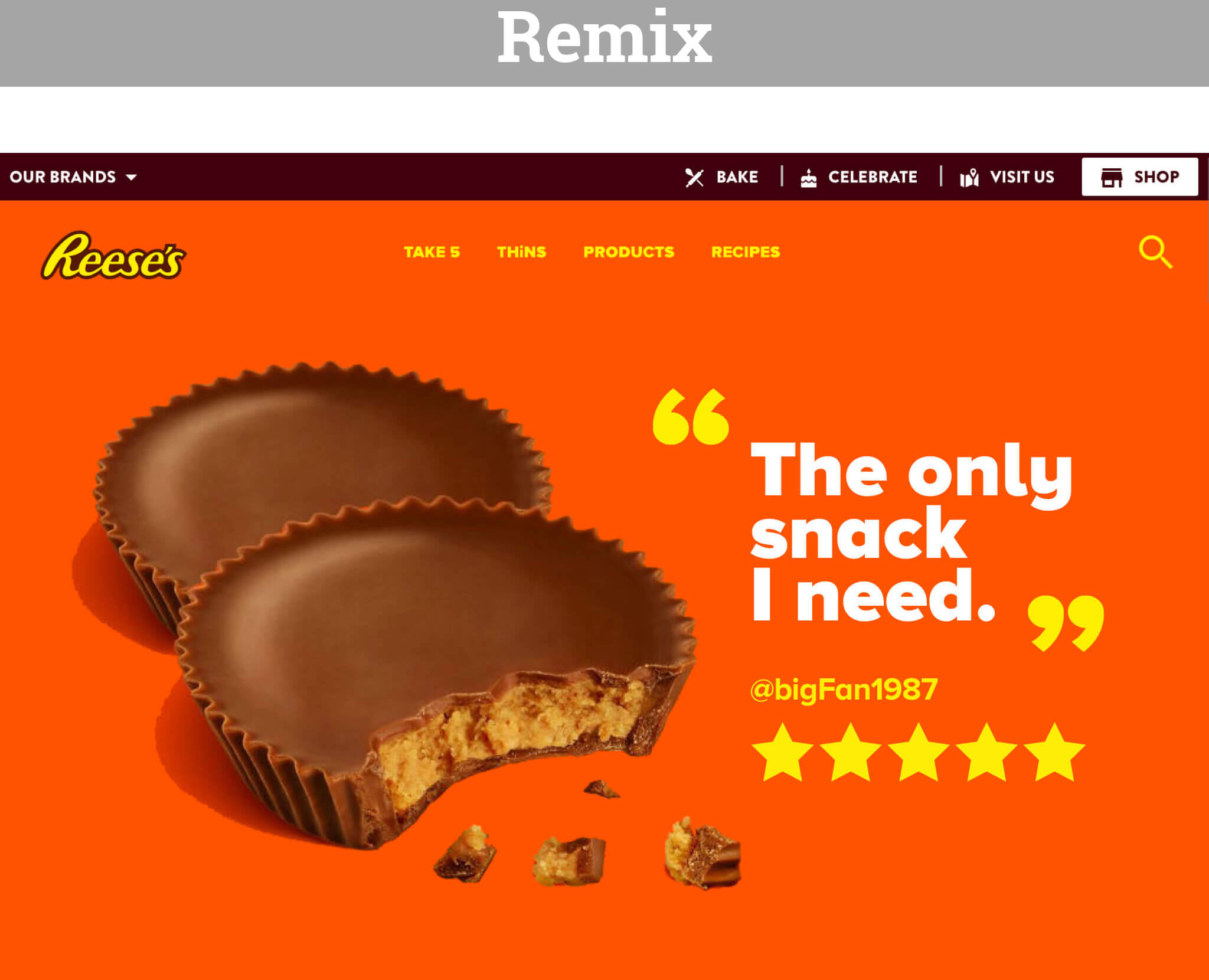 I want to kick it off with a big billboard-like introduction. Let the orange wash over and envelop me in a peanut buttery glow. Give me a message that speaks to my inner RPBC fandom and don't water it down with a sales pitch. I'm already sold on your product -- you had me at "peanut butter".
Main CTA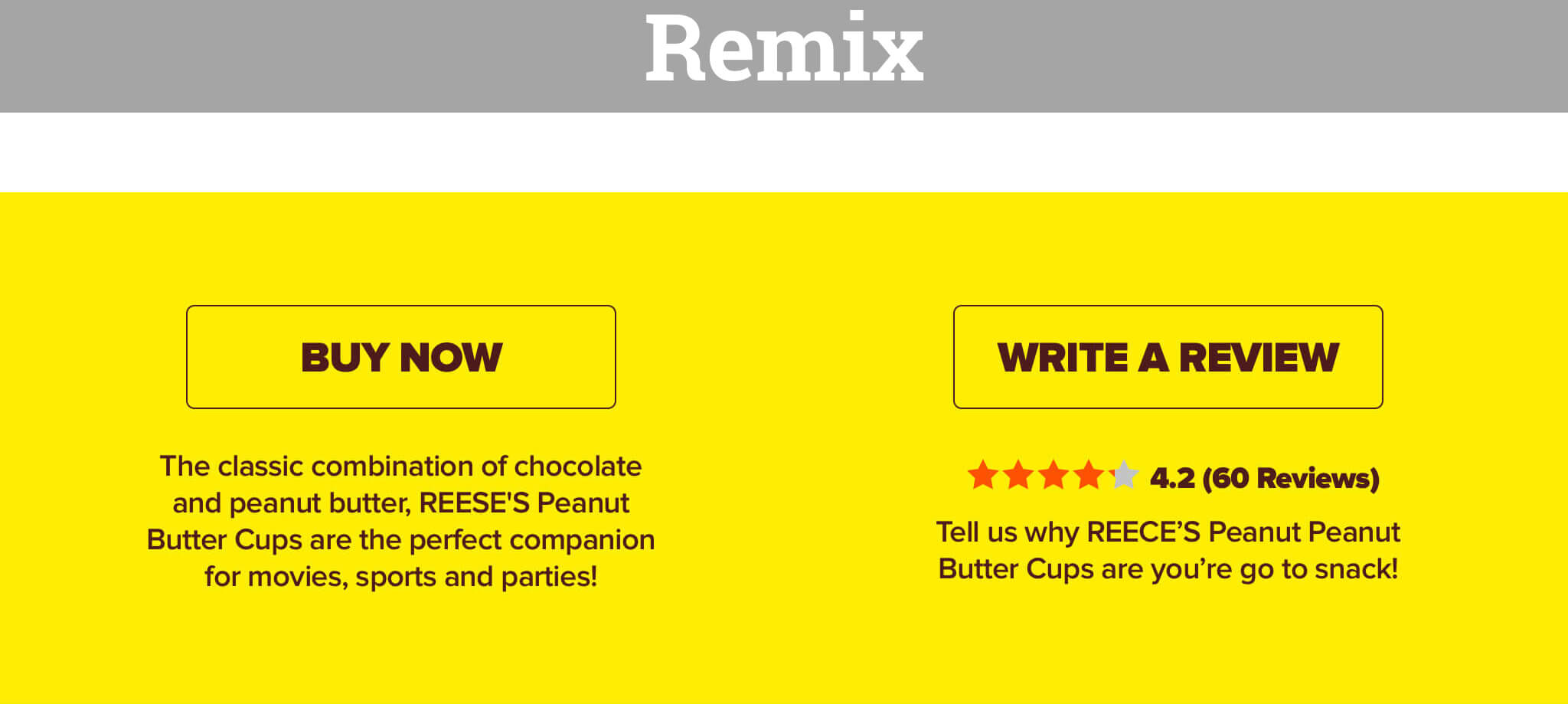 Now that you have my attention give me a couple of big, obvious directions to go in. Give me the option to buy the product, or give me an avenue to profess my love for it and commiserate with other like-minded fans.
Secondary Content


This accordion feels a little bland. Let's give the secondary content a little more pizazz. I'll pull in that chocolate color scheme so it looks more integrated with the rest of the site.
Recipes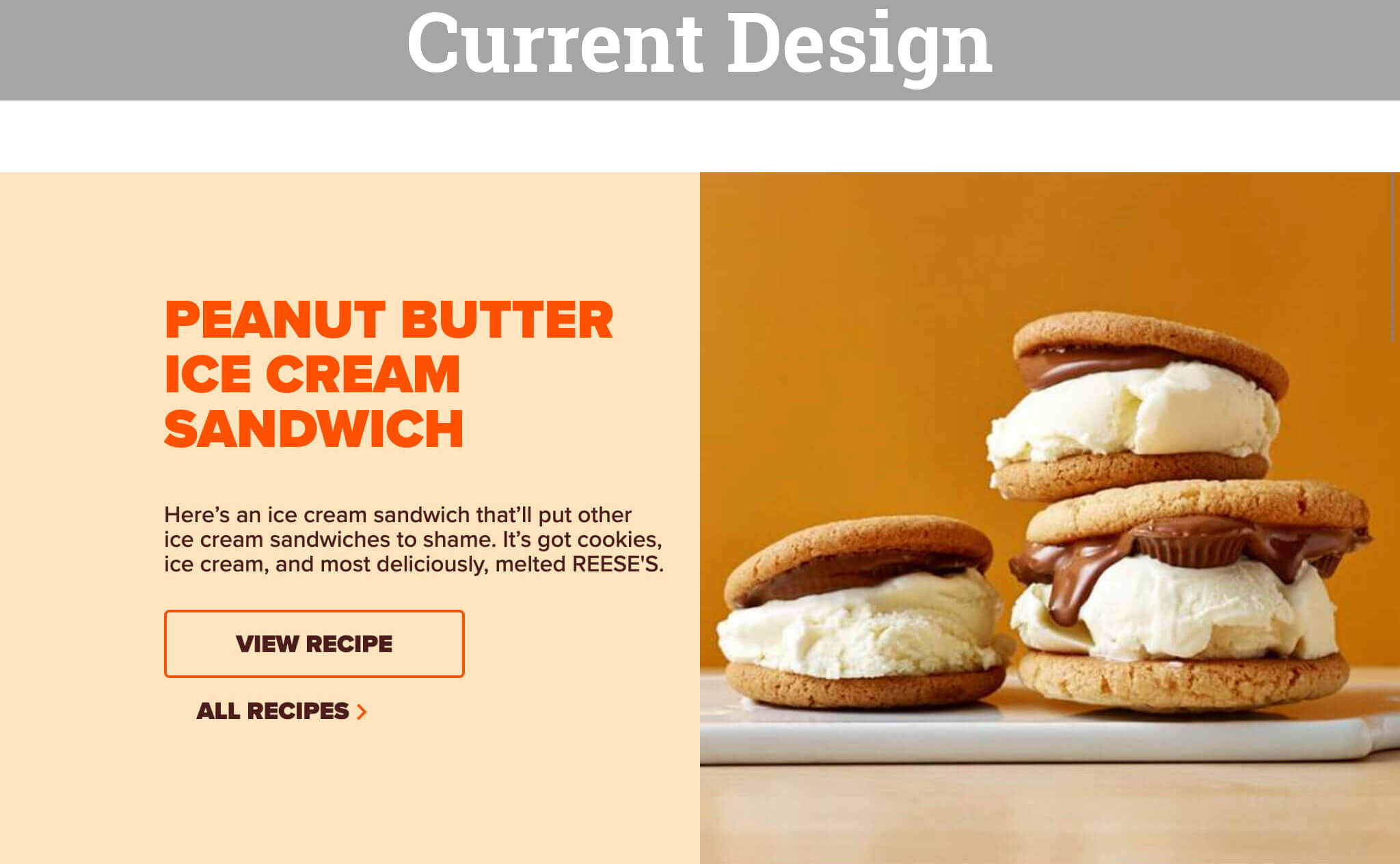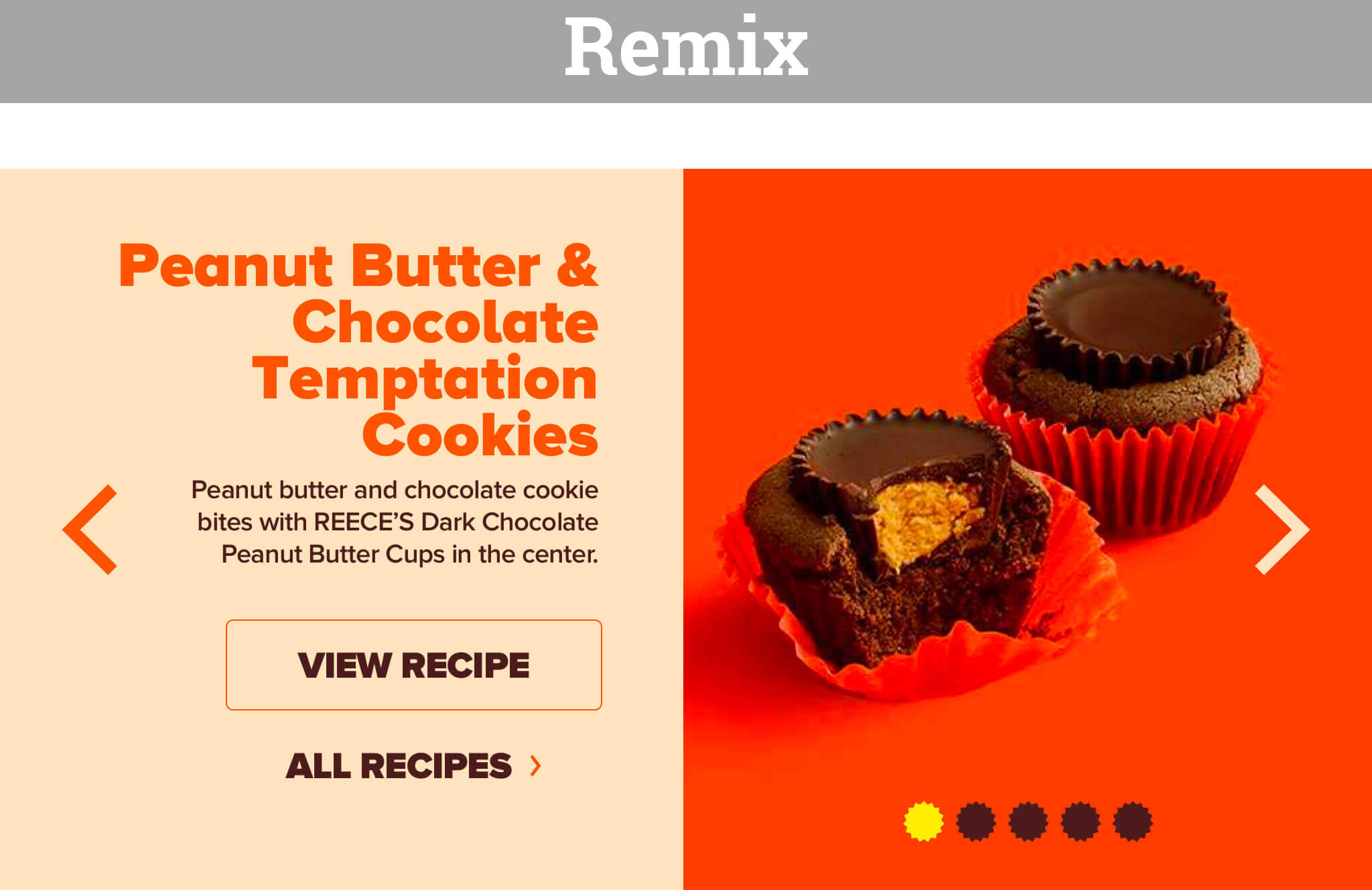 If one recipe is good, then four additional recipes are amazing. Let's add a few more in. That gives us the opportunity to include more delicious beauty shots of the product in action.
For the Fans Section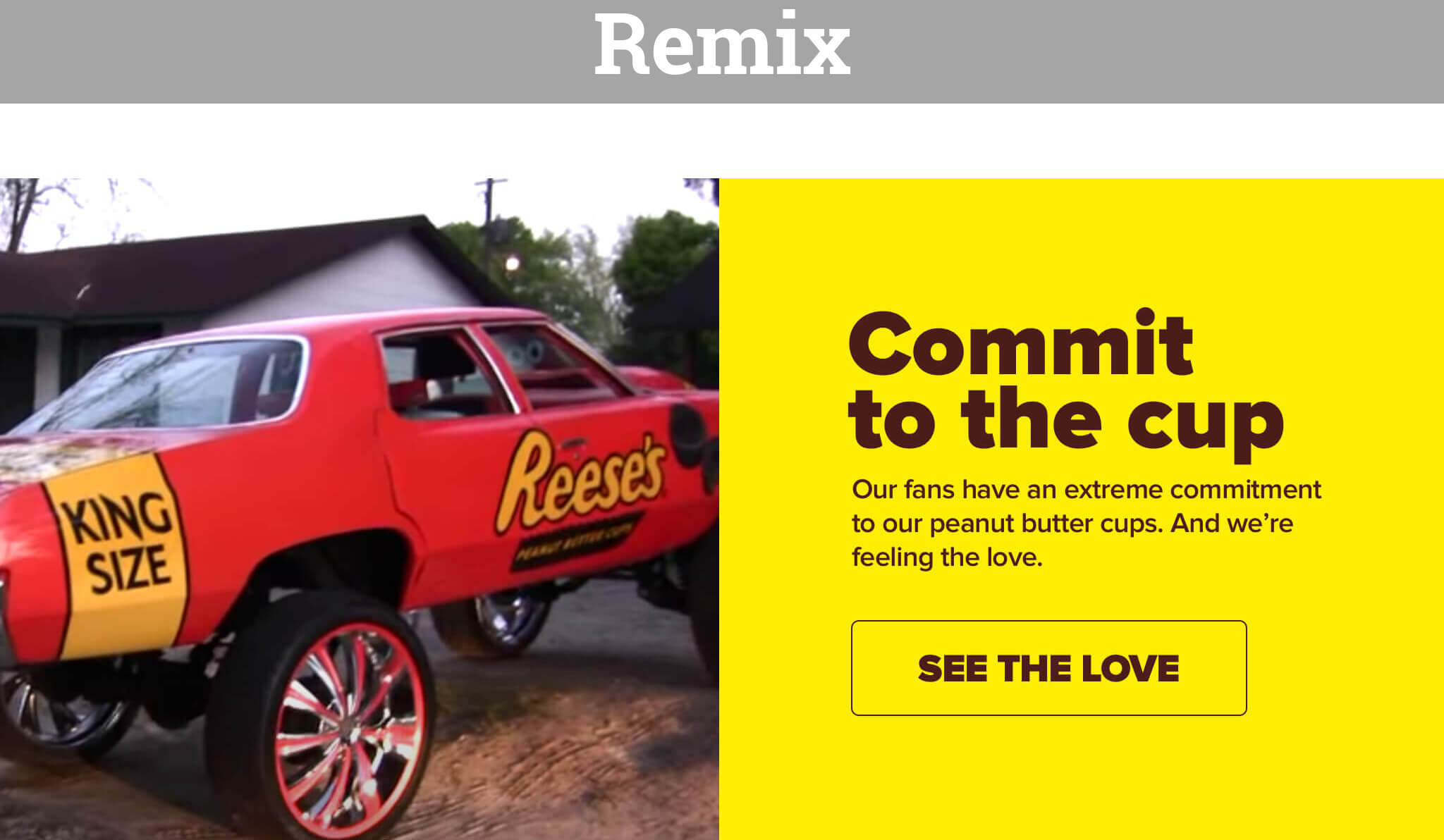 The "Commit to the Cup" section is a lower-level page that shows how much people love RPBC. One features a guy who tricked out his car with RPBC graphics. Show him some love and put him front and center here! That guy sacrificed his car for you, give him some props!
Social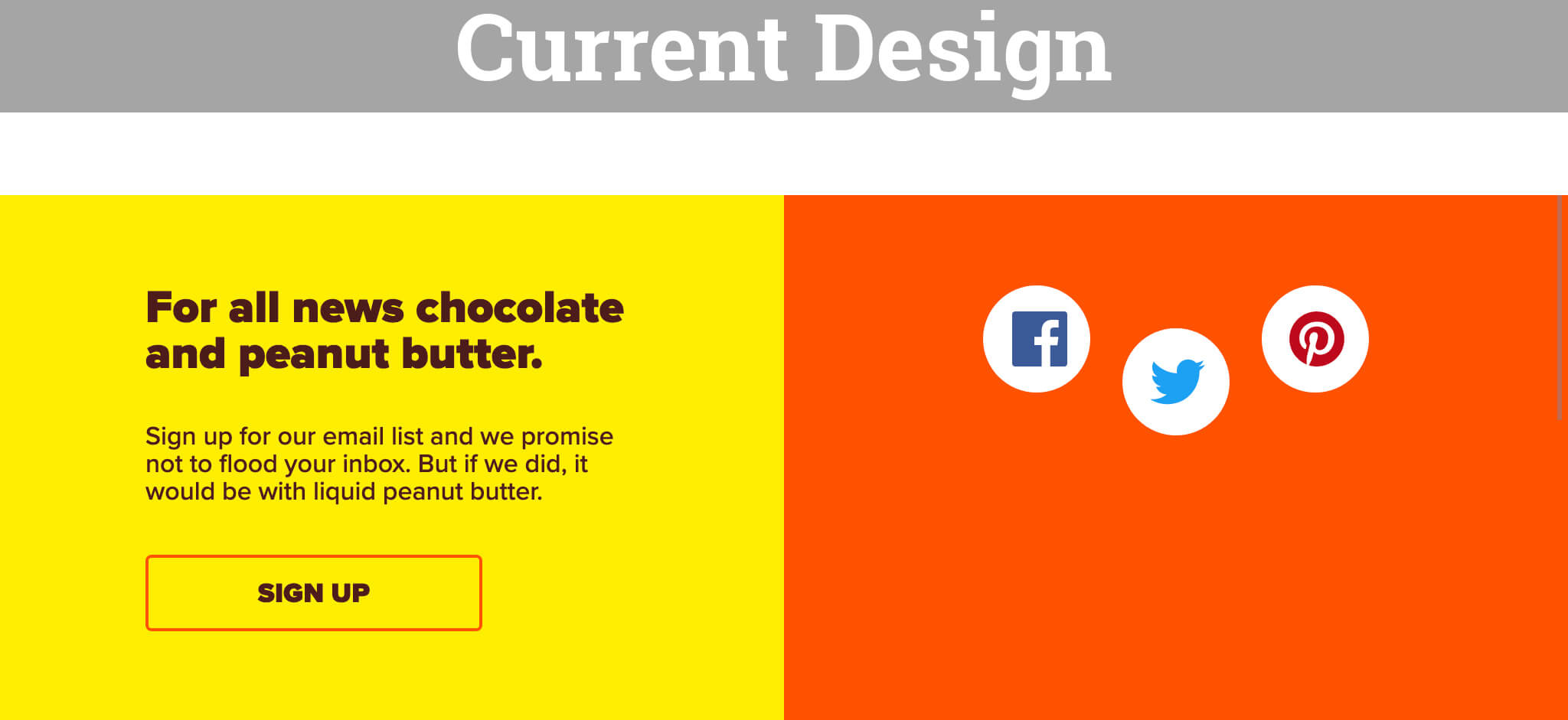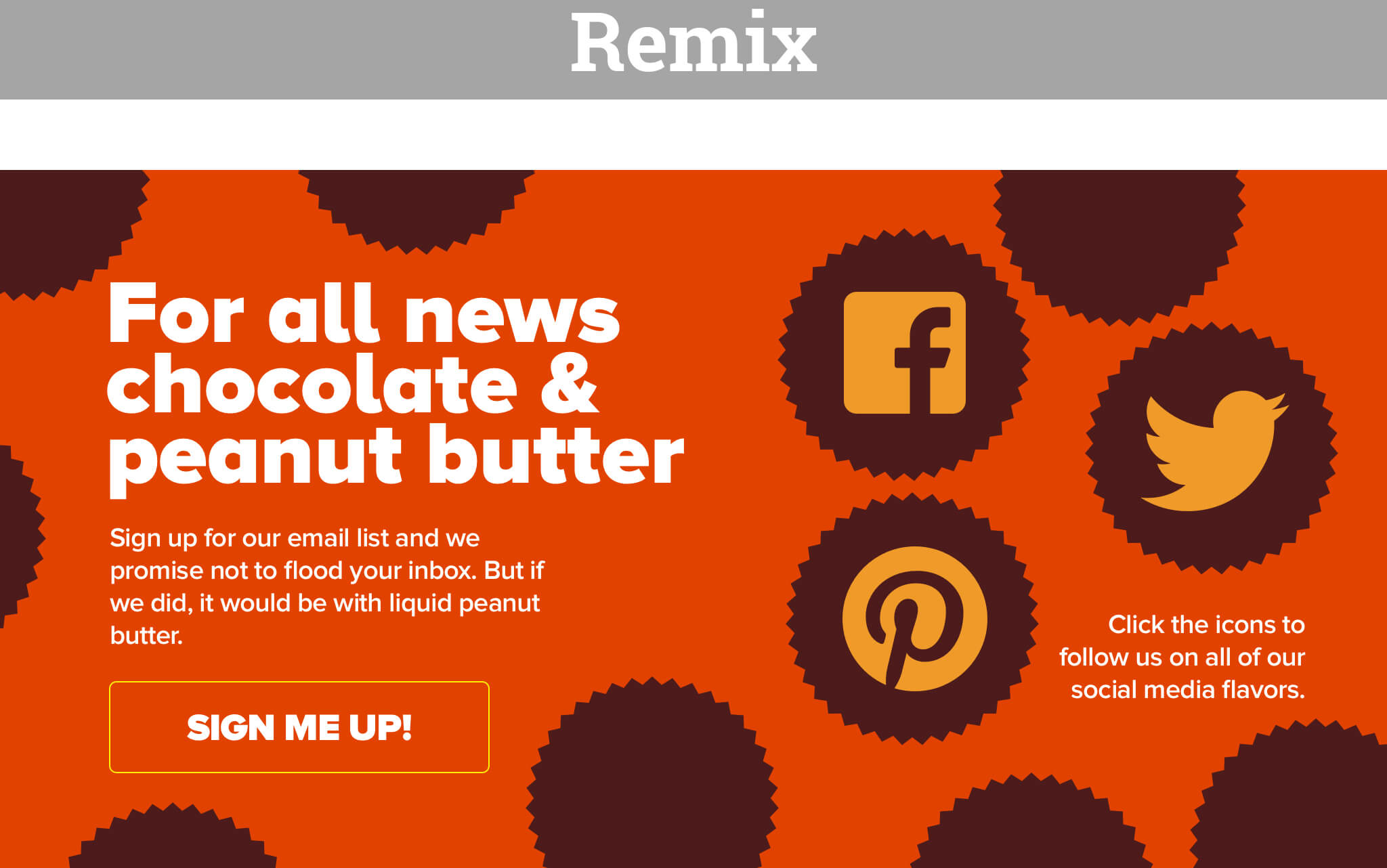 I really liked the peanut butter cup silos in the original fans section, so I super sized them and used them for the email & social media section. The current social section is a little underwhelming, so this remix bumps everything up and has a playful vibe to it.
Final Thoughts...
So there you go. It wasn't that radical of a change — just a little tweak here and there to alter the gestalt of the page. I hope you found this exercise interesting. But if you don't feel like having a peanut butter cup right now, then I guess I didn't do my job.
Here's the full current site, as well as my take on it: