Sprint Tablets
(2019)
Illustration, Web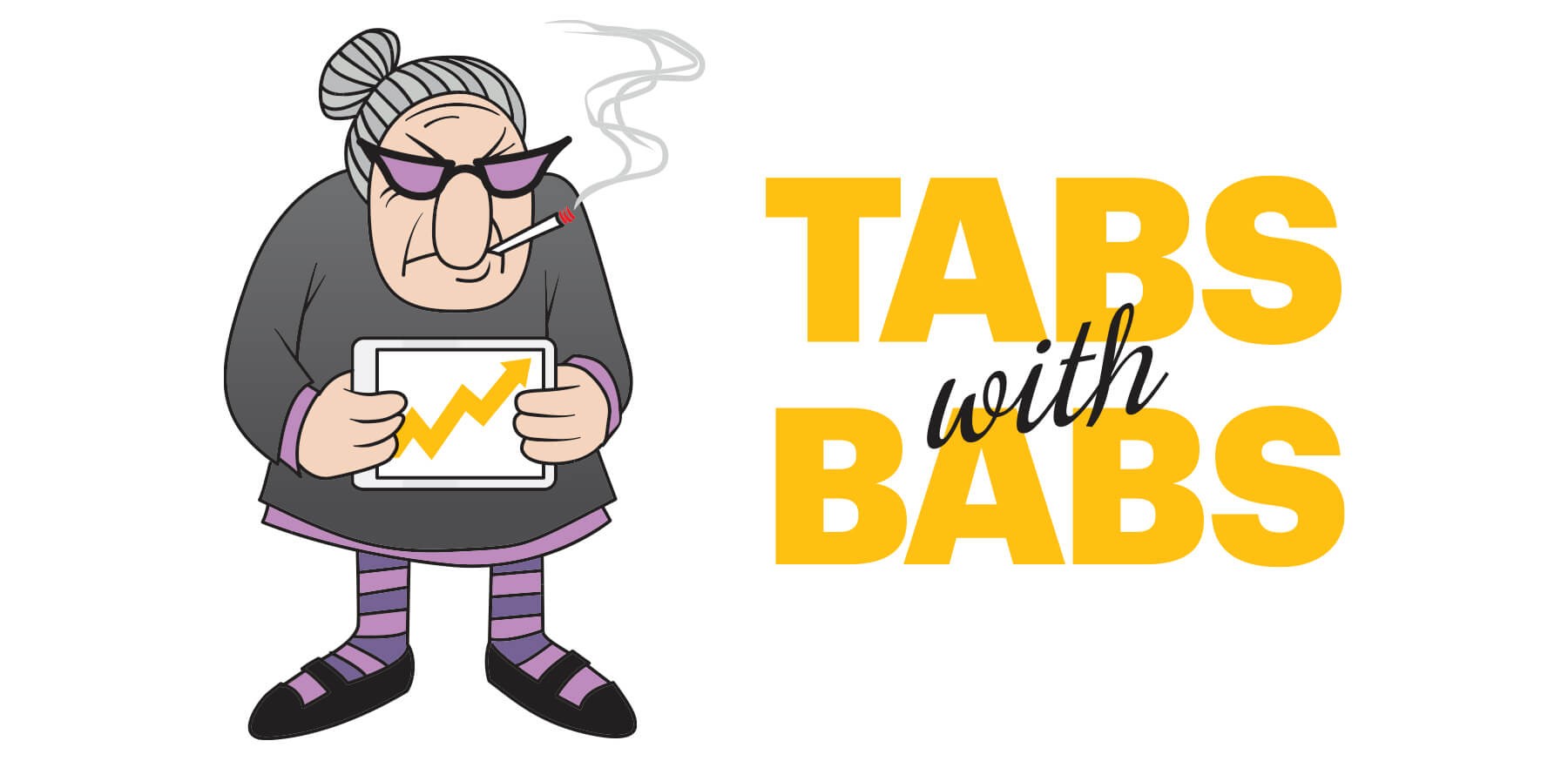 Tabs With Babs Final Illustration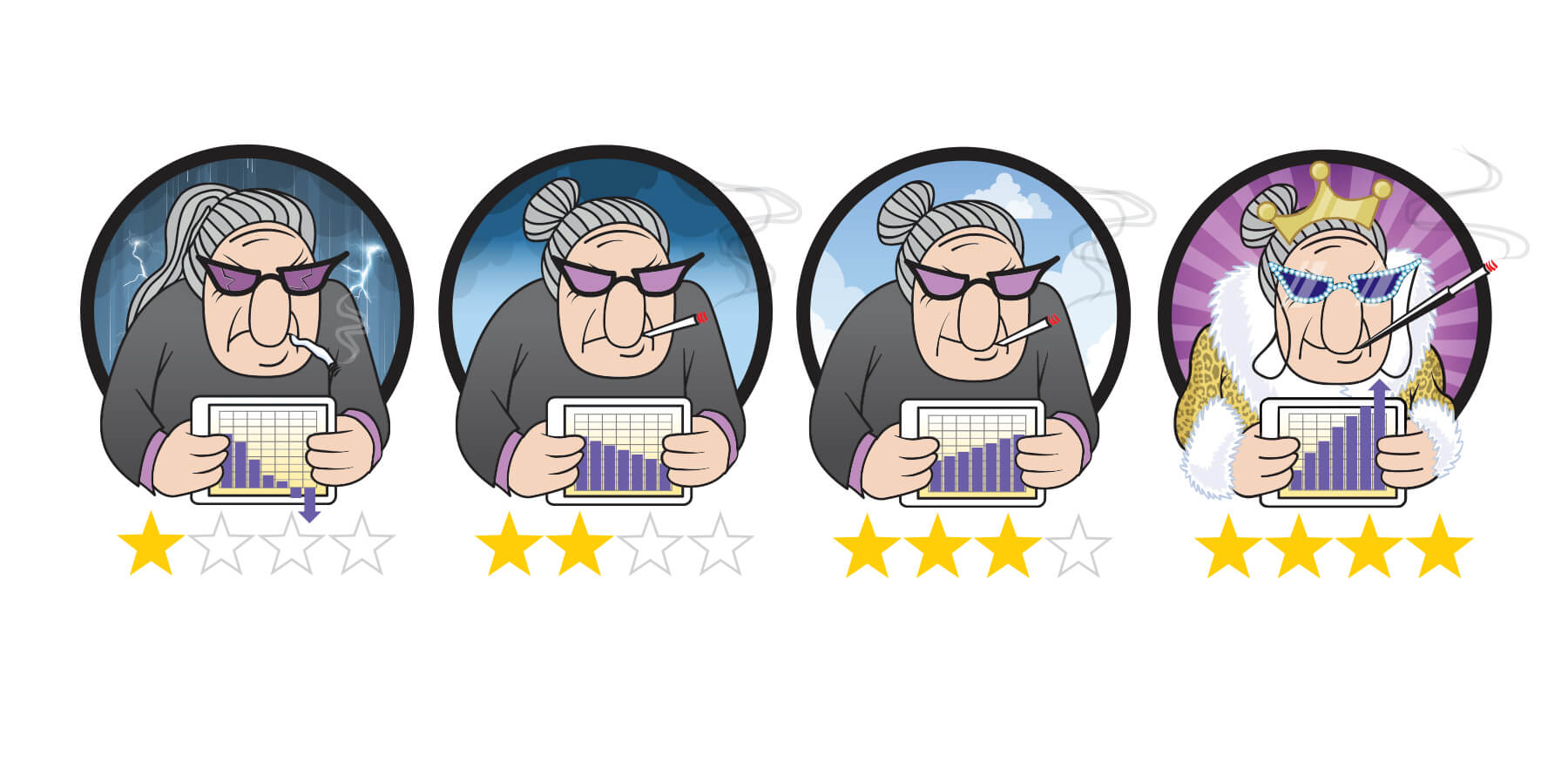 Rating Indicator with Babs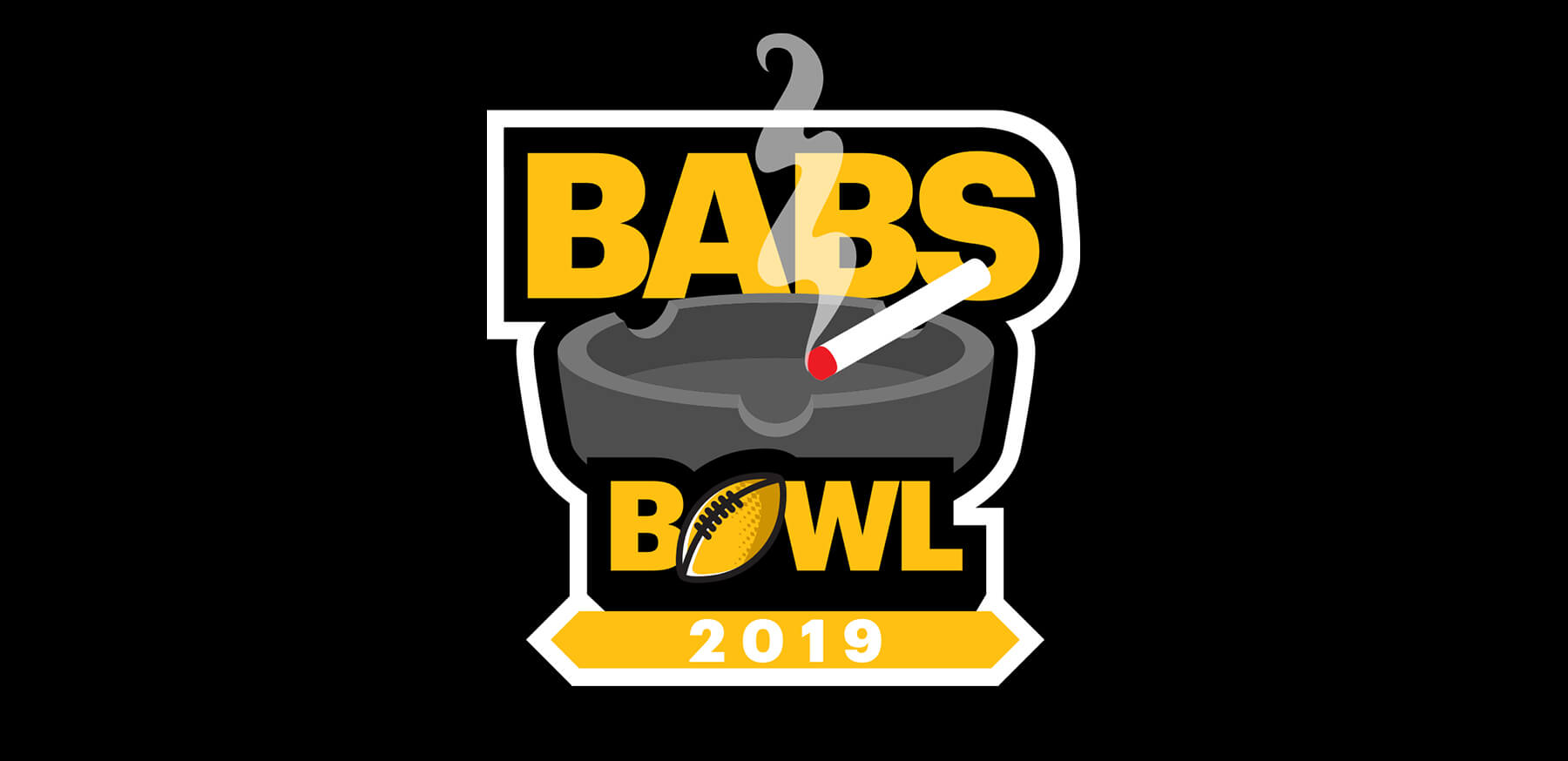 Babs Bowl 2019 Logo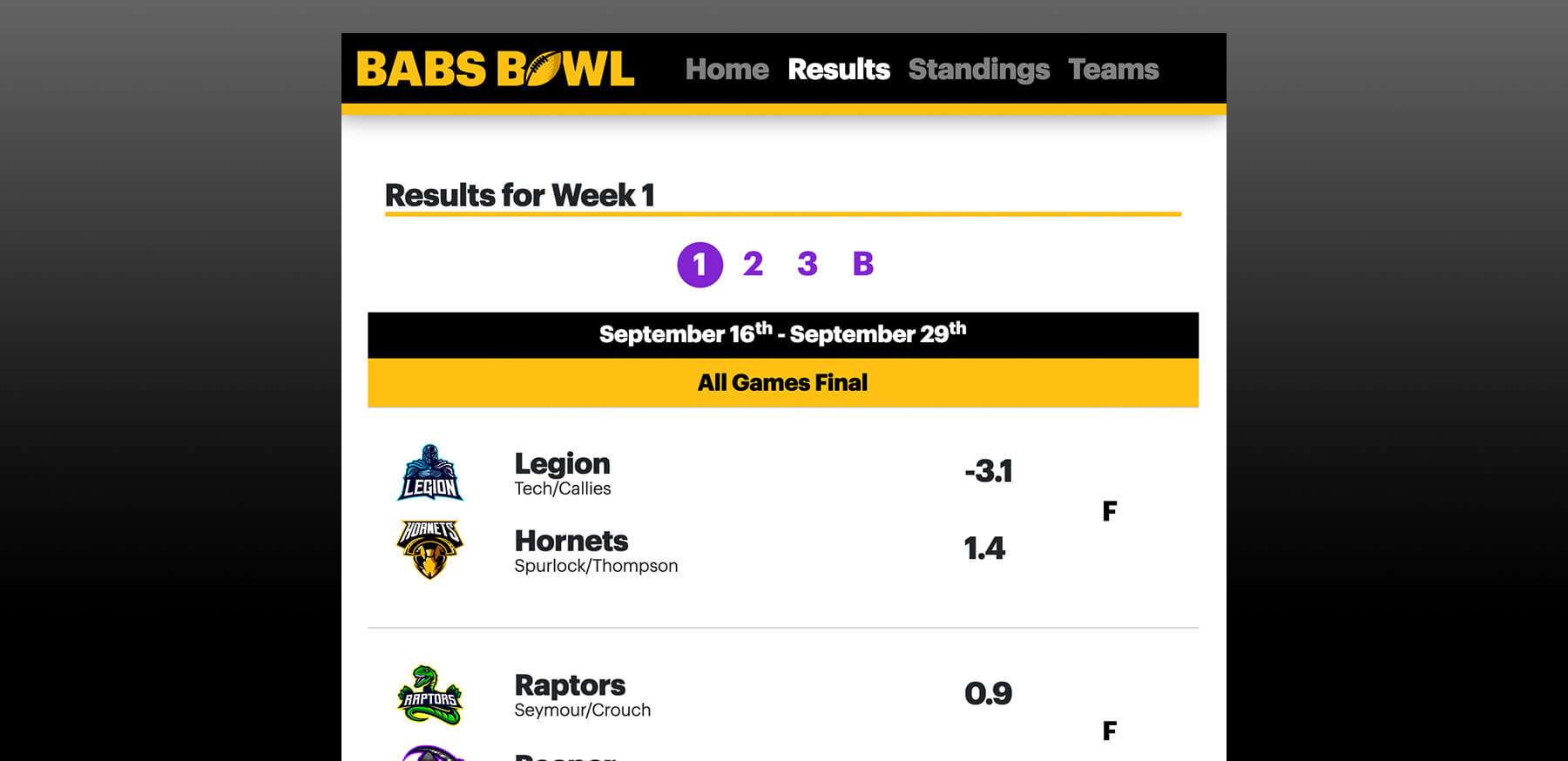 Babs Bowl 2019 Website
What do you do it someone comes to your desk and says "I need a character designed... her name is "Babs" and she's a cranky 70-ish year old woman who smokes and promotes tablet protection insurance."? If you're a frustrated cartoonist that was always looking for a big break, you drop everything you're doing and jump right into it. So I started to sketch up some character designs, working with the marketing manager to get the details right.
Know Thy Audience
The audience was a small team of Sprint regional area managers in charge of promoting tablet protection sales across the country. So we're talking like a few dozen folks with a different kind of sense of humor that this character would resonate with. "Babs" was their mascot and was quickly accepted into the group.
Over the year I worked on Babs projects, she found her way into:
Powerpoint presentations
Socks
Sweatpants
Pens
Stickers
A 5-ft standee
and a bunch of other stuff I never saw
Off to The Big Game
But her biggest contribution to the Sprint Tablet Protection culture was the first inaugural "Babs Bowl". It was a tournament held at the end of 2019 to determine who was Sales champion for the year. My contribution was to build out the "Babs Bowl" website — complete with game updates, standings and team profiles.
The contest lasted from October 2019 until the winner was crowned in mid December. It was a hit with the contestants and their bosses. I'm still not sure if corporate has seen any of this stuff... or legal, for that matter. I was thrilled to be part of it.
---
Go Back
---