Wit
(1992)
Branding, Packaging, Print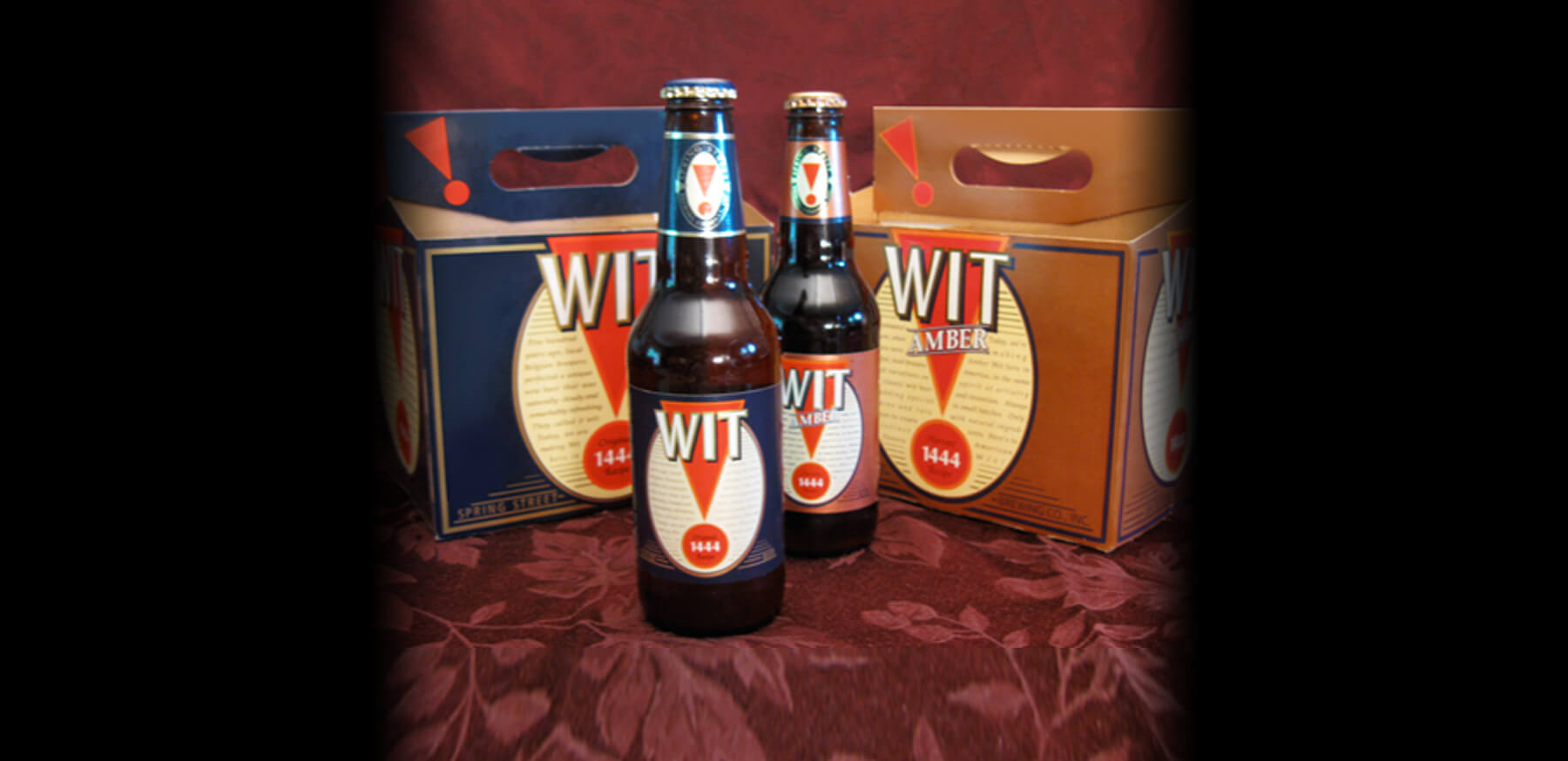 Product and Packaging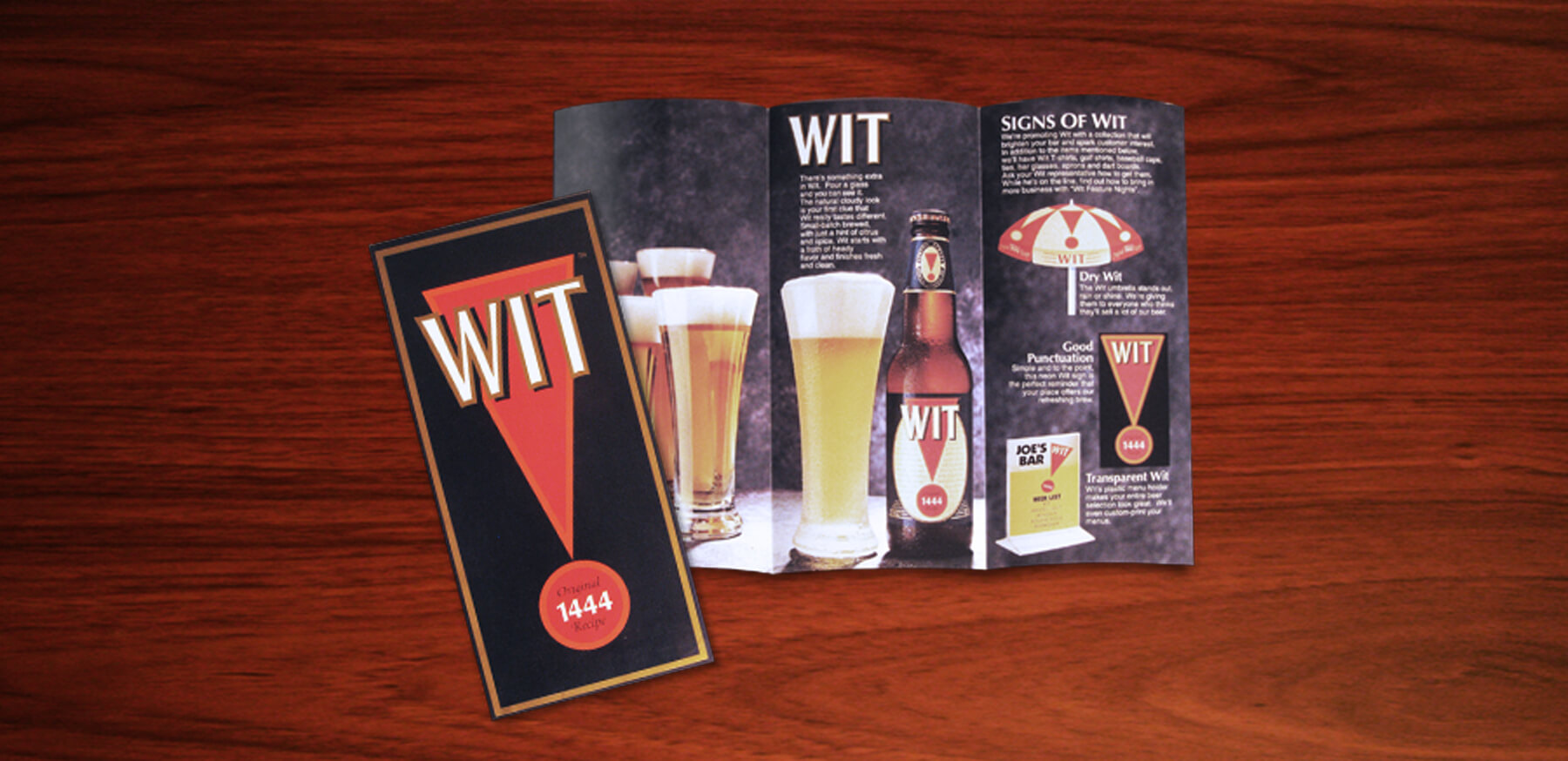 Sales Brochure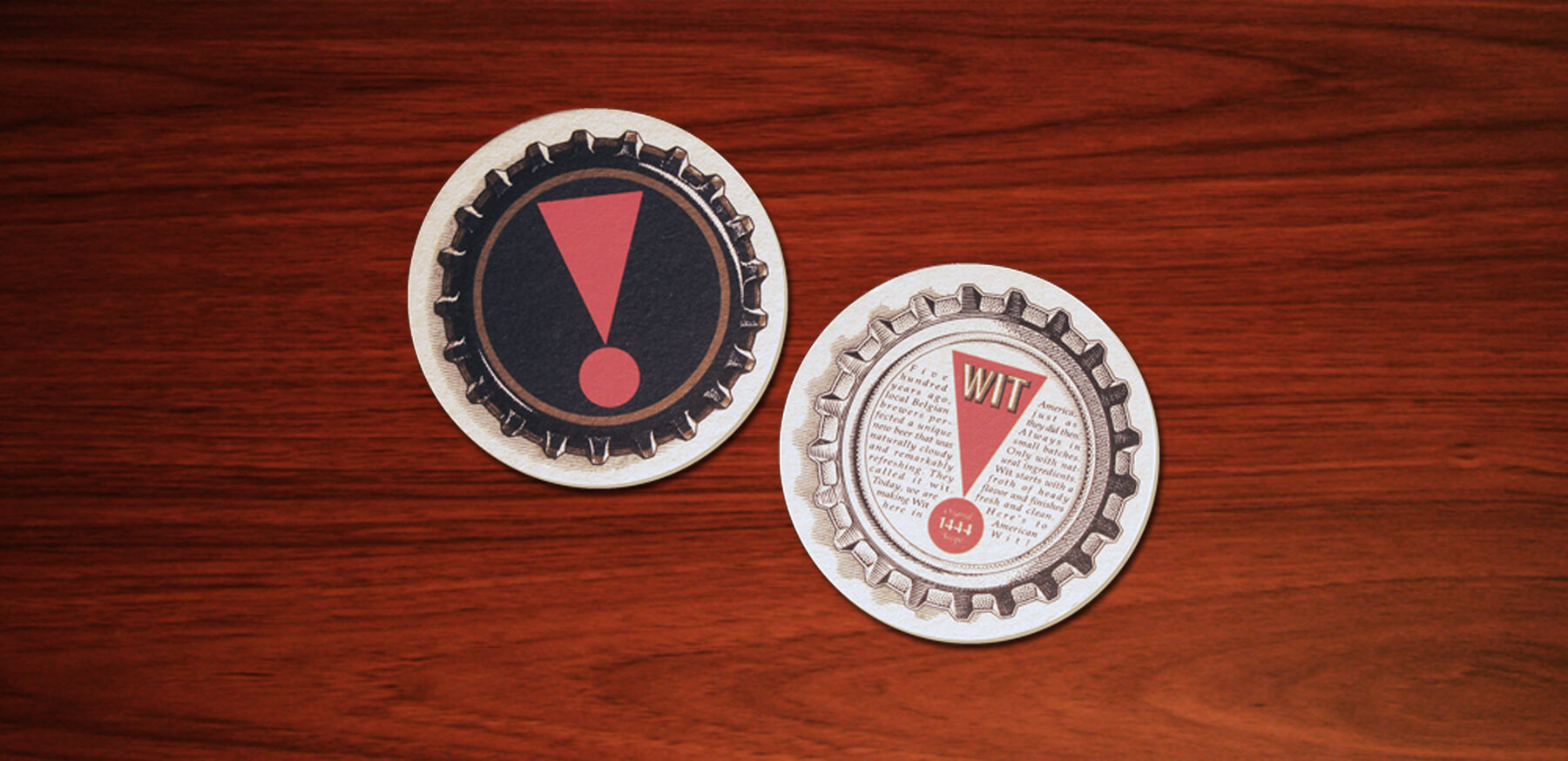 Bar Coasters
Metal Signage
I was lucky to be part of the design team for a startup microbrew, which meant building everything from the ground up. We created the labels, six-pack holders, cases, a beer tap, keg-tops, coasters, promotional pieces for bars & restaurants, advertisements – everything.
Understanding the Audience
We were a small team in the agency. It was my CD, an account lead and myself as the designer/art director. The beer biz in NYC was not our specialty, so we had to learn a lot on the job. We were good at retail POP, but needed to build a strong an understanding of how to market specifically to NYC/Hamptons clientele.
Getting the Hang of It
We didn't have formal research, so we spent some time looking at the bar scene in Manhattan to get a sense of how the competition marketed. Then we took what we had learned marketing and promoting Camel and tried to incorporate some of those best practices into Wit.
Public Reception
The brand we built had cut through the clutter. Some customer research the client had done showed that people recognized the brand and had known about the product. That means we had done our job :)
It was great to build a brand from scratch. The client gave us lots of creative freedom and we were able to produce some really nice work. The company has since folded, but the experience was priceless.
Go Back
---